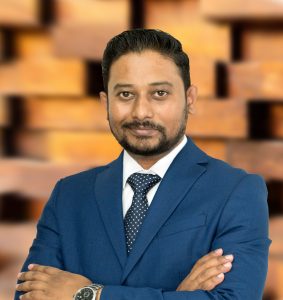 My Mission:
To unlock the potential of individuals and organizations to significantly improve their performance and support them on their journey of achieving excellence while getting inspired by their stories and staying humble.
Values I value:
Curiosity
Persistence
Respect
Compassion
Humility
A bit more about me
My journey as a coach started a few years back. Initially, it was more of mentoring; and while at it, I found a great coach in my colleague. He guided my transition from a mentor to a coach. Over the years, I have imbibed the same values and principles in my coaching sessions. Thus, enabling my clients to find fulfilment, balance and achieve excellence.
I strongly believe in continuous improvement and books have been my greatest friends on this journey. I am an avid reader. Learn, explore and experience have been three important words in my dictionary.
I always look forward to meeting new people, make professional associations and learn from every little experience. Therefore, I am always available for a quick call. Feel free to connect with me to have a conversation. You can also drop by for a cup of coffee, to explore how I might be able to help you.
Meanwhile, I can also help you with
Personal Change Work
Become "one" with yourself and unlock your true potential. Strengthen your boundaries, expand your limits. Find out "how" to get out of your comfort zone and realize your dreams, goals and mission. As you take these steps, I will be your guide and hold you accountable.
Achieving Excellence
Excellence can be seen all around us. And it is waiting for you right around the corner. It will be unwise not to choose excellence when it can modelled and achieved quite easily. Till now you might be knowing what excellence is; I will help you in knowing "How" to achieve it.
Business Coaching
For an organization to remain relevant it has to undergo a change. This requires a positive intent and support. Within the business setting the executives, leaders, managers, all have to work to improve personal effectiveness. I will be your coach to discover what matters to you and how to get it.
Testimonials